Alayia's Realm




There are so many wonderful places to see travelling the world! We have met so many different types of people and helped some along the way. In return for our help we sometimes get the unusual gift. Here are some of those gifts that I treasure.

Some are faeries that were gifts from the Sisters of the Goddess Cimomarga. Bright Lady! They were so kind and overjoyed at our help the last time we visited them.

Please do not be distressed as the faeries agreed to be shown here and they are in the best of care.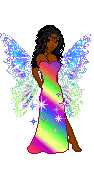 This is a faerie of the dawn. She's very sweet and I wish that I could tell your her name but she is secretive about it...hmm

Below is the Right Good Faerie Mistress Agnetha. She is a faerie of song. Good thing we have her- Leryn needs all the help she can get!